Anzeige
Social Work as a Human Rights Profession (english)
Organisation:

Typ:

Full-time

Certificate:

Master of Arts (M.A.)

Duration:

4 semester(s)

City, country:

Berlin, Berlin, Germany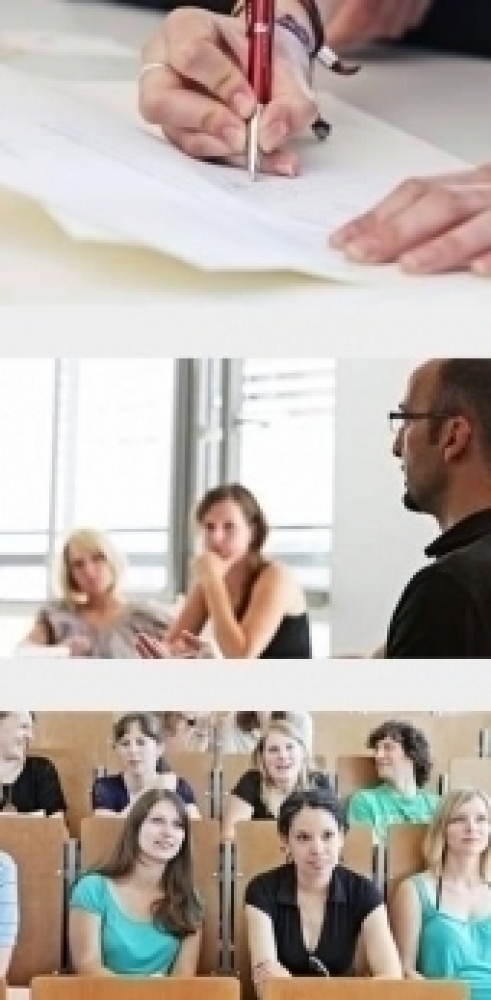 Programme
In recognition of the importance of the global and transnational dimension of social work increasingly discussed with normative references to human rights, the MA-SWHR offers the qualification to cope with the issues and problems linked to the triple mandate of social work – on the local, national and international level.


This international program is taught in English. It brings students together from various backgrounds and cultures to facilitate a cross-cultural learning experience. It is designed to equip students with the knowledge and skills necessary to recognize issues relevant to human rights in social policies, theory, problem areas and spheres of activity of social work, and promote a professional practice based on human rights.


The MA-SWHR is offered once a year, starting each winter semester. It is a study program based on classroom teaching and seminars which also include periods of self-depended learning and e-facilitated study time as well as written assignments. It requires a full-time commitment from students. The standard period of study is 24 months to be completed over four semesters.


During the first three semesters students will attend classes and seminars as well as dedicate themselves to the completion of project elaboration and essay writing. The final semester is dedicated to the research and writing of the MA thesis (25 weeks).
Target audience
Graduates will gain a solid understanding of how to implement the idea of human rights into the theory and practice of social work – which includes a research-perspective as well as the development and realization of practice projects.


The orientation of the MA-SWHR is suited to the requirements of the job market. Graduates work in social services, free-lance, in international governmental, non-governmental and private sector organizations, particularly in key roles to achieve social change.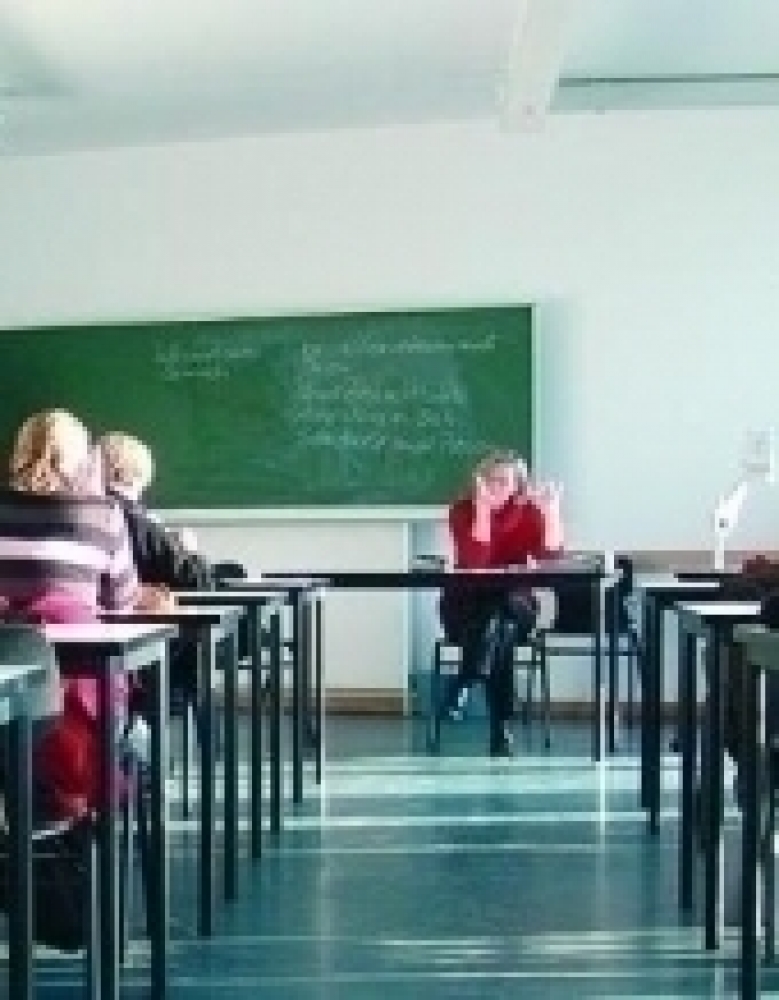 Emphasis/Curriculum
The MA-SWHR is an inter-disciplinary, research based study program, combining international human rights instruments and standards with selected social sciences and the transfer of conceptual knowledge to professional practice.


The program's principal focus is the study of theories and empirical knowledge fundamental for a professional self-conception based on the triple mandate of social work: world society and social development, social problems and human rights violation, international law in a social work perspective; critical social science research.


A secondary focus is on the development of human rights based methods of intervention for different fields of social work. Particular elements of the curriculum will comprise units on health and human rights; migration an racism; poverty and social exclusion; gender, diversity and human rights; children's rights; human rights education; management of change.
Admission/Entrance requirements
Costs:
The Alice Salomon University of Applied Sciences has a commitment to offer its students high quality courses at a fair price. The tuition fee for full-time degree students is 7920 €. For the first three semesters, the fourth and last semester is dedicated to the master thesis and costs 500 €.


There is an administrative fee of 300 € which covers admission and registration. Further fees depend on the services you wish. For instance, the ticket of Berlin's public transport system (valid for 6 months) currently costs 195 € for MA-SWHR students.


The costs of living – including rent, food, clothing, laundry, personal hygiene, travel, obligatory health insurance, telephone, leisure activities and other expenses – generally average between 600 € and 800 € per month.


Entry Requirements:
You must have an undergraduate degree in a relevant discipline, e.g. social work, social sciences, law, humanities or cultural sciences, and a minimum of one year of professional or voluntary work experience in a related field. Furthermore, you are expected to demonstrate adequate training in research skills as well as proficiency in English.
Languages
| | |
| --- | --- |
| Language(s) of instruction: | English |
| voluntary: | English |
| Going abroad: | not possible |
Cooperation:
The
Alice Salomon Hochschule - University of Applied Sciences - in Berlin, Germany, offers the
post graduate program Master of Arts in Social Work as a Human Rights Profession (MA-SWHR). The program is realized in cooperation with:
Centrum for Post gradual Studies of Social Work, Berlin
Coburg University of Applied Sciences and Arts
Malmö University, Department of Social Work
University of Gothenburg, Department of Social Work
University of Ljubljana, Department for Social Justice and Inclusion
University of Strathclyde, School of Applied Social Sciences
We would like to take the opportunity to introduce the program to you.
Information material
Order information material from Alice-Salomon-Hochschule Berlin. The given data is transmitted only to this educational provider and, of course, not given to a third party.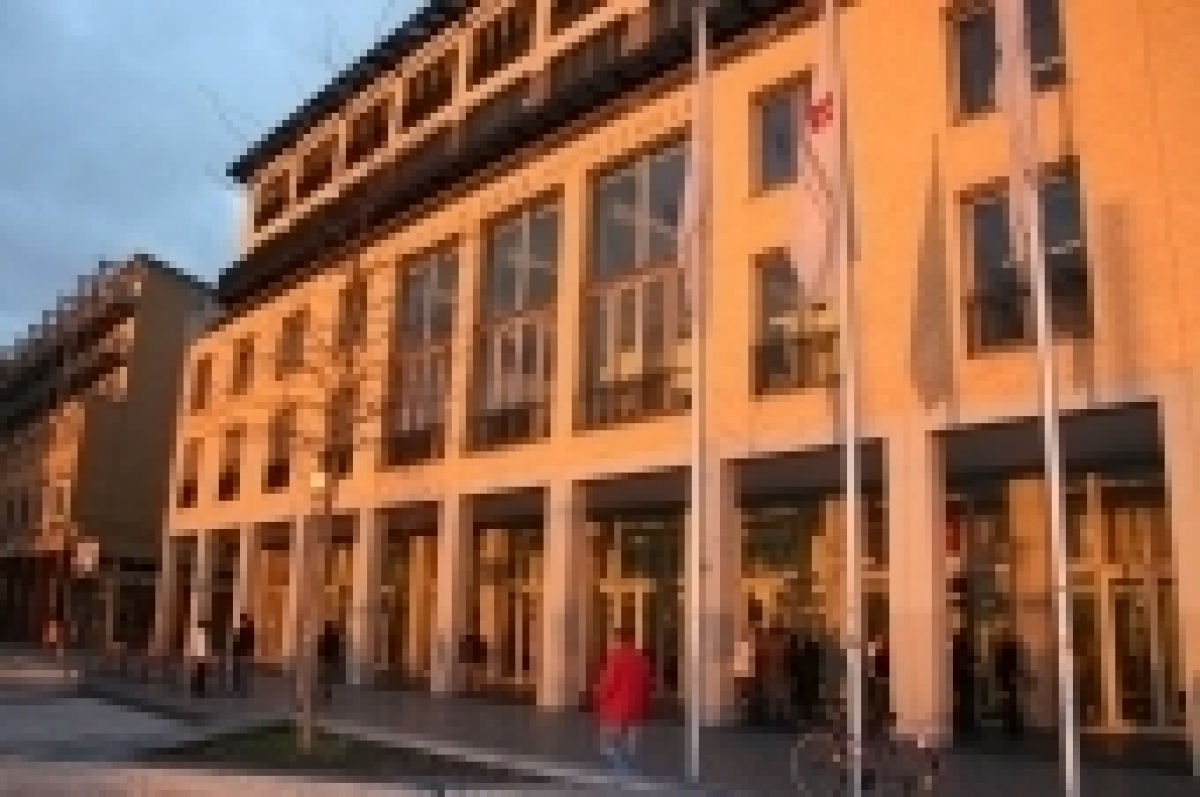 Organisation
Founded in 1899 by Alice Salomon, a strong advocate for women's rights and social justice, the Alice Salomon University of Applied Sciences is now Germany's oldest and largest training institution of higher education in social work.


Today, the Alice Salomon University is recognized as one of Germany's most research-intensive universities of applied sciences in the social field. One of the cornerstones of the University is applied research. This applied research approach not only enhances the current knowledge in the field of social work but also assures the quality of education.


The University offers full and part-time certificate, diploma and graduate programmes. The International Curriculum at the Alice Salomon University offers modules in English to both German speaking and international students.
Studying in Berlin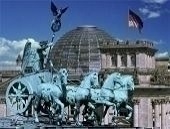 Berlin - Never before has such a large city had the opportunity to recreate itself. And Berlin is certainly taking to the task quite admirably. Whether it is the glamour and glitz of the Sony Centre on Potsdamer Platz, Daniel Libeskinds new Jewish Museum, the hip cafes in Prenzlauer Berg, or the refined elegance of the newly founded diplomatic quarter, status quo is now very unfashionable in Berlin.
An extremely multi-cultural city of almost 4 million people - with the cultural resources to match - there is almost always something going on in Berlin. Whether you are into art museums, cinema, theatre, opera, discos or the café scene, there is certain to be something here to fit your tastes. And if you are more of an outdoors person, then never fear, because Berlin is one of the greenest cities in Europe - even within the city limits, you will find a spot where you can get away from it all.
Course guidance
Contact
Alice-Salomon-Hochschule Berlin
Phone:

Fax:

+49 30 99 245-245

E-Mail:

Web: