Anzeige
Smart City Solutions
Organisation:

Typ:

Full-/Part-time

Certificate:

Master of Engineering (M.Eng.)

Duration:

3 or 5 semester(s)

City, country:

Stuttgart, Baden-Württemberg, Germany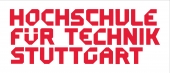 Programme
HFT Stuttgart's
MEng in Smart City Solutions (SCS)
is designed for professionals in the fields of architecture, urban design, urban planning, infrastructure or engineering; equipping them to take leading roles in complex international projects. Attracting experienced postgraduates from around the world, the Master Programme provides you with the knowledge and methods to work in smart city projects with a focus on strategy, concept and project implementation: either self-employed, as a leading consultant for an international company or as a leading architect, urban planner or engineer.

Students acquire the
soft skills
and the
basic knowledge
in fields related to the urban challenges Smart Cities promise to redress: transport and energy, urban development and urban planning, governance and finance, construction and architecture, urban data platforms and use cases. The unique feature of the programme is the
Case Study
. During this two-semester course students draft and conceptualize a smart city strategy for a city or an urban development in close exchange with their lecturers and the responsible persons from the case study, exposing their ideas to frequent reality checks. Past Case Studies were hosted by the City of Ludwigsburg, Siemens and the City of Ulm.
Students who are preparing to take up leadership roles in their smart city careers can opt for the dual degree and earn an
additional MBA
from Liverpool John Moores University
. This requires spending an additional semester in the United Kingdom.
Career prospects
SCS graduates move to
strategic positions in the emerging smart city job-market
. Students enrolling at SCS have earned work experience after completing their first university degree. They are looking for exposure to new ideas, methods and knowledge outside their job which enables them to reach the next career level. SCS furnishes them with the cross-sectoral understanding of disciplines like water, energy, mobility, and IT- and data-based solutions. The optional semester at Liverpool John Moores University (LJMU), UK equips them with additional leadership skills.
SCS graduates are sought after by
national and international municipalities
, real-estate developers, utility providers, architectural design offices, engineering firms and research institutes.

Emphasis/Curriculum
Semester 1 - Urbanism I Buildings I Information
Module 1 Basic of Smart Solutions
Module 2 Smart Urbanism
Module 3 Smart Building
Module 4 Smart Information Modelling
Module 9.1 Case Study
Semester 2 - Infrastructure I Finance I Management

Module 5 Smart Energy & Mobility
Module 6 Smart Resources & Resilience
Module 7 Smart Sustainable Finance
Module 8 Smart Governance, Citizens & Management
Module 9.2 Case Study
Semester 3 - Master Thesis
Module 10 Master Thesis Project
Module 11 Master Thesis
Entrance requirements
First university degree that qualifies for a profession

Bachelor's, Magister, Diplom or equivalent
suitable majors are construction and infrastructure-related subjects (e.g architecture, urban planning, civil engineering, business administration or management)
comprising at least 210 ECTS / full-time study programme of 7 semesters
If your have a degree in another discipline the admission committee will decide if SCS is a good fit for you.
If you have a first university degree with 6 semesters or 180 ECTS please check the FAQs below.

Above-average academic grades
Demonstrated knowledge of English language


TOEFL (550 points (paper-based test), 213 points (computer-based test), 80 points (internet-based test)
IELTS test (academic or general) min. score 6,5
Graduates from higher education programs taught in English language do not need to submit an English Language Certificate.
At least one year of relevant full-time professional experience after completing your first higher-education degree
Submission deadlines:
31. May for non-EU applicants,
15. July for EU applicants
Candidates are encouraged to apply throughout the year. Qualified applicants are enrolled following the first-come-first-served principle. Once all spots are filled, qualified applicants can defer their studies to the following year.
Duration and study time
Full time
The programme takes two semesters of coursework plus a third semester of Master Thesis research and writing.
Teaching days: Friday, Saturday, Sunday, Monday
Start of Programme: Mid-September
Part time
The programme takes four semesters of coursework plus a fifth semester of Master Thesis research and writing.
Teaching days: Semester 1 and 2: Friday, Saturday, Sunday; Semester 3 and 4: Saturday, Sunday, Monday
Start of Programme: Mid-September
The part-time programme is only available for EU-citizens.
Information material
Order information material from Hochschule für Technik Stuttgart. The given data is transmitted only to this educational provider and, of course, not given to a third party.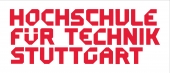 Organisation
The
Hochschule für Technik Stuttgart
has been training students since 1832, and the original winter school for craftsmen has long since become a modern University of Applied Sciences. Three faculties offer 35 bachelor's and master's degree courses. The university is characterised by inter-faculty projects and contacts to numerous companies in Stuttgart and the region as an attractive business location.
The students appreciate the central inner-city campus. Fields of study are architecture, civil engineering, building physics, computer science, interior design, mathematics, geomatics and business management. The practice-oriented education is characterized by supervision in small learning and semester units and the professional experience of all professors.

Course guidance
Contact
Hochschule für Technik Stuttgart