Anzeige
Master of Science in Microsystems Engineering
Organisation:

Typ:

Full-time

Certificate:

Master of Science (M.Sc.)

Duration:

4 semester(s)

Studienort(e):

Freiburg, Baden-Württemberg, Germany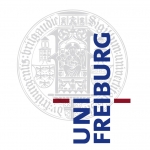 Programme
Microsystems, MEMS or micromachines: many names for an exciting and dynamic engineering discipline which encompasses expertise from areas as diverse as electrical engineering, biology, manufacturing technology and chemistry and thus allows engineers to conceive highly miniaturized, multi-functional systems used for medical and diagnostic purposes, in communication and information systems as well as in the automotive industry.  The Master of Science program in Microsystems Engineering (MSE) offered at the University of Freiburg provides the educational basis for your success in this field.
Study at one of the world's top academic Microsystems research departments
Be involved in actual research of renowned professors
Benefit from state-of-the-art equipment on a modern campus
Live in one of Germany's most appealing cities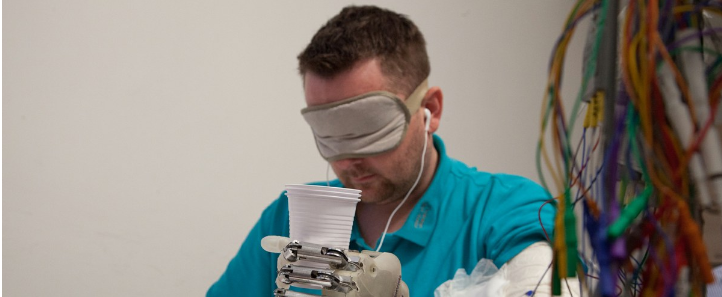 Target audience
The Master's program in Microsystems Engineering is designed for highly motivated graduate students holding a Bachelor's degree in engineering (such as electrical, mechanical, mechatronics, electronics engineering).



Emphasis/Curriculum
The curriculum comprises courses in:
Assembly and packaging technology
Microelectronics
Micro-mechanics
Optical microsystems
Sensors
Signal processing
Dynamics of MEMS
Micro-actuators
Analytics of microsystems
biomedical microsystems
Micro-fluidics
Probability and statistics
Concentrations are offered in the areas of:
Circuits and systems
Design and simulation
Life sciences:

Biomedical engineering
Lab-on-a-chip

Materials
Photonics
Process engineering
Sensors and actuators

Practical relevance
This program is given 100 % in English. Our faculty members as well as our students come from all over the world and create an international atmosphere that strengthens the inter-cultural skills of the students.
In the second year, students are required to write a one-year Master's thesis, based on project work performed directly in a professor's research group, thus giving the graduate extensive, hands-on experience using state-of-the-art microsystems infrastructure.
The Department of Microsystems Engineering (IMTEK) has close relationships with partner universities in the USA, Japan and Europe.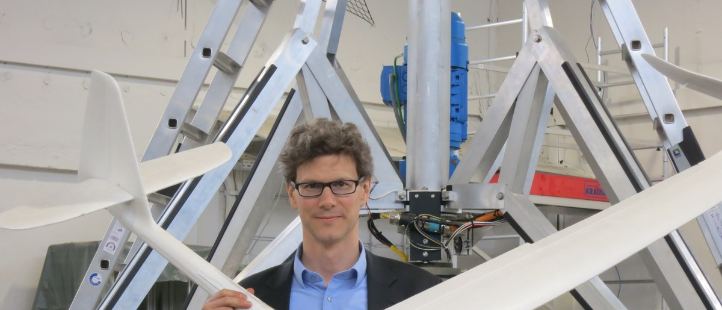 Admission/Entrance requirements
Total fees approx.:
€ 620 for EU nationals, € 6620 for non-EU nationals


Admission requirements:

Bachelor's degree in mechatronics, electrical, electronics, or mechanical engineering, or in a closely related study field
Previous knowledge in mathematics, chemistry, physics, electronics, electrical and mechanical engineering and materials
English language proficiency (IELTS 6.5, TOEFL 92 or Pearson PTE Academic 58)
Languages
| | |
| --- | --- |
| Language(s) of instruction: | English |
| Going abroad: | possible |
Practical cleanroom experience
Cleanrooms are crucial for the design and production of microsystems, since the presence of even one tiny dust particle can destroy such a system. Cleanrooms are expensive to maintain and working in such a lab requires special skills. All of our Master students will participate in a cleanroom lab and may use the cleanroom during their Master thesis project (if necessary), thereby also acquiring important skills needed for working in a researcher or in a company.
Mentoring
Each professor is in charge of a number of students whom s/he mentors. These mentors help you to organize your studies and are ready to answer your questions about studying abroad, finding a job, and more.
Information material
Order information material from Albert-Ludwigs-Universität Freiburg. The given data is transmitted only to this educational provider and, of course, not given to a third party.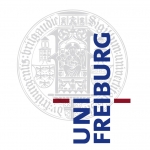 Organisation
In 2017 the University of Freiburg was listed 4th in the Thomson-Reuters Innovation Ranking (Global University Ranking). The Department of Microsystems Engineering (IMTEK) is unique in Europe. Its scientific scope, with currently 23 professors and over 300 research and technical staff, encompasses nearly all technical fields relevant to the world of microsystems.
Besides its excellence in research and teaching, the scholarly diversity is above all what attracts so many students to Freiburg`s Alma Mater. The University of Freiburg consists of 11 Faculties, which offer degree programmes in theology, mathematics, physics, biology, chemistry, pharmacy, geo sciences, forestry, computer science and microsystems engineering. The university library holds more than two million volumes as well as multimedia facilities.
All students have the opportunity to join the General University Sports Association, which offers 35 different kinds of sports. Besides the university, quite a number of other institutes of higher education can be found in Freiburg. The State College for Music, the College of Pedagogy, and the Catholic and Protestant Colleges of Social Pedagogy offer their services in teaching and research. There are also highly esteemed research institutes situated in Freiburg, including five research institutes of the Fraunhofer Society and two Max-Planck Institutes.

Studying in Freiburg
Freiburg is one of the most beautiful and attractive cities in Germany. It is small enough to make you feel at home, but at the same time it is big enough to be lively and international. The city has approximately 200,000 inhabitants.

Its history reaches back to the Middle Ages which one becomes very aware of when strolling the small lanes of the old part of the town. Freiburg offers a wide range of cultural attractions, such as theatres, concerts, ballet, modern dance, music festivals, all kinds of museums, exhibitions, etc. Moreover, there is a broad and varied choice of clubs, bars and restaurants in Freiburg. Freiburg is located in the south-western Germany at the western edge of the Black Forest.

Due to the wide climatic range, extending from Germany's warmest region in the valley of the river Rhine close to the alpine timberline, the versatile landscape and the picturesque city centre, Freiburg is one of the most popular tourist destinations in Germany.
Course guidance
Ursula Epe
+49 (0) 761 203 - 8340
Contact
Albert-Ludwigs-Universität Freiburg
Technische Fakultät
Georges-Köhler-Allee 101
79110 Freiburg
Germany
Map
Phone:

+49 (0) 761 / 203 - 8340

Fax:

+49 (0) 761 / 203 - 8057

E-Mail:

Web: