Anzeige
Master of Business Administration and Engineering (MBA&E)
Organisation:

Typ:

Full-time

Certificate:

Master of Business Administration (MBA)

Duration:

3 semester(s)

City, country:

Berlin, Berlin, Germany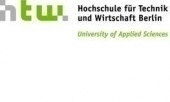 Programme
The MBA&E is an international, postgraduate programme combining business administration and engineering. In addition to its cross-disciplinary core, three specialisation options are offered: Automotive Management (AM), Interdisciplinary Management (IM), Global Leadership in Engineering (GLE), Global Procurement (GL) and Lean Management (LM).


The AM specialisation prepares the students for work in the global automotive industry. Typical positions include technical and management jobs at automotive OEMs and suppliers. The IM specialization has a sharper focus on the management of complex technical projects where experts of different disciplines contribute. The LM specialisation provides the students with production and business process optimisation competence.


When applying to any any technical management positions, the cross-discplinary programme will provide you with a clear competitive advantage over the traditional either technical or management competition.


Typical positions after graduation are such as project manager, product manager and process manager.
Prof. Dr. Soeren Dressler


Target audience
The MBA&E core target group are engineers and other technical professionals aiming at a management career. Holders of other degrees with relevant career goals are naturally welcome, as well.


Please feel free to contact our programme office for consultancy on your decision.
Emphasis/Curriculum
General Management Module
Strategic Marketing
Special Topics in Business Administration
Strategy, Organization and HR Management
Corporate Finance and Controlling
Technology and Engineering Module
Global Supply Chain Management
New Technologies and Innovation
Manufacturing Technology and Automation
Project: Engineering Management
Automotive Management specialisation
Automotive Management I
Automotive Management II
Safety; Quality Management and Car Concepts
Alternative Drive-Train Technologies
Interdisciplinary Management specialisation
Communication, Leadership and Decision-Making
International Project Management
Systems Engineering
Project: Industrial Engineering
Lean Management specialisation
Data Management and Business Performance Management 
Lean Management 
Digital Lean Management 
Lean Management II
Global Procurement specialisation

Data Management and Business Performance Management 
Communication in International Networks 
Global Procurement 
Project Global Procurement
Global Leadership in Engineering specialisation

Managing Across Borders
Intercultural Competences and Communication
Global Value Chain Standards
International Project Industrial Engineering
Master Thesis
Practical relevance
The programme has a special emphasis on work life and interpersonal skills in an international environment. Over 90% of the programme's students are international, and modern communication and collaboration technologies are used in teaching.


Practical orientation is another clear strenght of the programme. Experienced lecturers from the industry and projects in cooperation with companies ensure that implementable skills are learned. Also the programme's professors are involved in the industry, some running companies of their own.
Admission/Entrance requirements
Total fees approx.

EUR 12.500
In addition to a Bachelor's degree or an international equivalent, at least one year of relevant working experience and fluent English are expected.


The tuition fee for the complete program is EUR 12.500. In addition, there is a semester fee of approximately EUR 300 per semester, including an unlimited ticket to the Berlin local transportation system.
Languages
| | |
| --- | --- |
| Language(s) of instruction: | English |
| voluntary: | German |
| Going abroad: | possible |
The programme supports the completion of the Master thesis or an (optional) internship abroad.
Services of the programme office
The MBA&E programme office will provide the students with a variety of services: additional seminars on application and job market skills, extracurricular courses, preparation for internships and the thesis, networking support and contacts, and naturally personal counseling.

Extracurricular courses and excursion
In addition to the MBA&E curriculum, the programme offers extracurricular courses each semester. Currently offered courses include Design Thinking, Financial Analysis, Employability Skills, Scientific Working, SAP and Compliance.


With every MBA&E class we also travel onto excursions to companies and events either in Germany or abroad.
Information material
Order information material from Hochschule für Technik und Wirtschaft (HTW) Berlin. The given data is transmitted only to this educational provider and, of course, not given to a third party.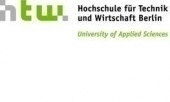 Organisation
Established in 1994, the Hochschule für Technik und Wirtschaft (HTW) is the youngest and largest application oriented comprehensive university in the German capital. Every year around 13,000 students study here in the fields of technology, management, design and culture. Although HTW is young it is ambitious. It was selected as "Best Practice-Hochschule" in 2001 and holds the titles of "Reform-Fachhochschule" and "Total E-Quality Science Award."


Today, tens of degree programmes in five departments are offered, including five postgraduate programs of various types. This means an extraordinary selection of resources, facilities and services in the disposal of the MBA&E programme and its students. For more information about the university, please see the HTW home page at www.htw-berlin.de.

Studying in Berlin
Berlin is a city of constant change. Nobody ever stands still and nothing ever stays the same. Turn your attention elsewhere for too long and the city will have evolved right under your feet. The city was always on the cutting edge (Berlin is the birthplace of cabaret and techno, the one-time residence of Bauhaus, Bertolt Brecht and David Bowie), but since 1989 and the fall of the Berlin Wall, Berlin has become the largest site of new development in Europe. Never before has such a large city had the opportunity to recreate itself. And Berlin is certainly taking to the task quite admirably. Whether it is the glamour and glitz of the Sony Centre on Potsdamer Platz, Daniel Libeskind's new Jewish Museum, the hip cafes in Prenzlauer Berg, or the refined elegance of the newly founded diplomatic quarter, status quo is now very unfashionable in Berlin.


Berlins future definitely looks bright. The Federal Government has nearly completed its move from Bonn and the vast amount of federal money poured into the city to prepare it for the governments arrival is starting to yield results. Tourists are starting to take notice as well - with more and more international visitors making the rounds to the most important sights.


An extremely multi-cultural city of almost 4 million people - with the cultural resources to match - there is almost always something going on in Berlin. Whether you are into art museums, cinema, theatre, opera, discos or the café scene, there is certain to be something here to fit your tastes. You are more of an outdoors person? Berlin is also one of the greenest cities in Europe - even within the city limits, you will find a spot where you can get away from it all.


Berlin has the largest, and most diverse, student population in Germany. The 140,000 students who call Berlin home give a great lift to the city's spirit. As the European Union expands eastward, Berlin stands poised to take a very central position on the continent. Now is certainly a good time to say: "Ich bin ein Berliner!"
Course guidance
Ms Kalinka Frielingsdorf, MBA&E Programme Manager
Contact
Hochschule für Technik und Wirtschaft (HTW) Berlin
Ostendstrasse 1
12459 Berlin
Germany
Map
Phone:

Fax:

+49 30 5019 2671

E-Mail:

Web: