Anzeige
Master Lighting Design
Organisation:

Typ:

Part-time

Certificate:

Master of Arts (M.A.)

Duration:

5 semester(s)

Study location:

distance learning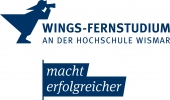 Programme
The professional distance learning programme "Lighting Design - Architectural Lighting and Design Management" is offered by the Hochschule Wismar - University of Applied Sciences: Technology, Business and Design.
In October 2013 it was given the PLDR Award in category "Education" by an international jury of lighting designers and finally in November 2014 it received the proof of accreditation by ZEvA - committee
The course offers students a wide field of activities like in lighting design offices, in the lighting industry or architectural offices. They are trained in understanding the physical, psychological and artistic aspects of lighting as well as the interactions of architecture and lighting. The courses comprise schematic and detailed design for many types of indoor and outdoor surroundings. Through management courses students will understand office organizations, strategic management and learn about marketing and business-plans.
Prof. Dr. Thomas Römhild
Director of studies
Target audience
Our graduates will be able to develop successful concepts of architectural lighting design integrating the aspects of economic market forces and including project-management strategies. They will be able to deliver advanced integrated design results to enhance their market standing. At the same time they will be prepared to take over responsibility as project manager and head of design teams not only in the field of the design process but also covering the economic aspects of professional practice.

After successful completion this master study programme, students will acquire the international accredited degree Master of Arts (M.A.).

The next start will be autumn semester. The closing date for applications is set for 31th August.
Emphasis/Curriculum
Semester 1
Design Criteria
Daylighting
Artificial Lighting
Lighting Applications and Sustainability
Design Project I: Conceptual Lighting Design
Design Methods I: Basics
Semester 2
Lighting Applications and Sustainability
Design Criteria
Design Project I: Conceptual Lighting Design
Artificial Lighting
Design Methods 1: Basics
Semester 3
Strategic Management
Project Management
Design Project II: Detailed Lighting Design
Design Project III: Selected Lighting Design Principles
Design Methods II: Visualisation and Calculation
Semester 4
Design and Economics
Project Management
Design Project II: Detailed Lighting Design
Design Project III: Selected Lighting Design Principles
Design Methods III: Branding and Marketing
Semester 5
Thesis Seminar
Master's Thesis and Colloquium
Practical relevance
The international Master programme comprises of focused lectures in Wismar, Singapore and Bangkok. The lectures are in English, ensuring that the programme remains open to all who are interested from around the world. The course incorporates valuable lessons learned from the Wismar-based programme which has developed into a highly sought after course of study with an established faculty.

The content of the curriculum was devised from the training concept put forth by the European Lighting Designers Association, ELDA (now PLDA).

As additional benefit you will meet professors, lecturers and students from all over the world with diverse cultural background. You will be able to gain friends in foreign countries and develop valuable international ties to different markets of the world that can form the foundation of your future international professional network.
Admission/Entrance requirements
Total fees approx.

EUR 19,500
Expenses:
The tuition fee of EUR 3,900 per semester includes:
Teaching and examination costs,
Costs of the Master Thesis
Class materials
Practical workshops
Event catering and two days excursion, as well as accommodation expenses at our international headquarters in Wismar, Singapore and Bangkok.
Admission requirement:
An academic degree (Bachelor, Master, Diploma) in a related field of study (architecture, interior design, design or electrical engineering) obtained from a national or international university, and at least one year of professional work experience within the related field after completing your first academic degree.


Exception
If the first academic degree is not related to the field of study, the approval to study can only be given with proof of professional work experience.
Languages
| | |
| --- | --- |
| Language(s) of instruction: | English |
Information material
Order information material from WINGS - FERNSTUDIUM. The given data is transmitted only to this educational provider and, of course, not given to a third party.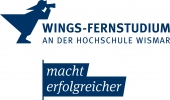 Organisation
WINGS - Wismar International Graduation Services - a subsidiary company of Wismar University - University of Applied Sciences (Germany) that offers distance learning programmes and certifies further education for working professionals. The study programmes are offered in the fields of economy, technology and design through which you can gain a higher education degree such as a Bachelor, Diploma (FH) or Master.

The distance learning centre at Wismar University was found in 1952. WINGS was based on this and was set up in April 2004. The primary tasks of WINGS are develop, organise and market the distance learning and further educational programmes under the academic expertise of Wismar University. With more than 5,600 students, WINGS has become one of the leading distance learning providers in Germany.

Wismar University is an advanced and innovative education and research institution having over 100-years of academic excellence. It is an International University that is practice and business oriented with over 8,000 students both on-campus and through distance learning.
Studying in
WINGS has 12 study places in Germany. Our locations for the Master programme Lighting Design are the following:
Course guidance

Contact
WINGS - FERNSTUDIUM
Phone:

Fax:

+49 3841 753-7296

E-Mail:

Web: