Anzeige
Master of Science in Computer Science
Organisation:

Typ:

Full-time

Certificate:

Master of Science (M.Sc.)

Duration:

4 semester(s)

Studienort(e):

Freiburg, Baden-Württemberg, Germany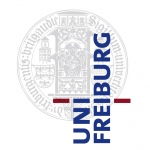 Programme
The technological developments of the past 20 years have changed our daily lives. Smartphones, navigation devices, search engines or data streaming have become indispensable in our everyday lives. Self-directed robots, autonomous vehicles, computers that learn to understand images or mind-controlled prostheses are our future.
We teach you the practical and theoretical skills you need to work on these and other innovations. The international master's degree program in computer science is aimed at foreign and German students with a bachelor's degree in computer science or a similar subject. The curriculum is very flexible and offers many choices so that you can develop yourself individually and prepare for a career in science or business.


Computer science in Freiburg offers the following concentrations:
Cognitive technical systems:
e.g. Robotics and autonomous intelligent systems, artificial intelligence and machine learning, image processing and computer graphics
Cyber-physical systems:
e.g. Verification and analysis of hardware and software systems, software development and programming languages, embedded systems
Information systems:
e.g. Theoretical and applied algorithms, networks and distributed systems, data management and communication, bioinformatics
Target audience
The programme is intended for students with a Bachelor degree in Computer Science or a closely related area (such as Information Technology, Computer Engineering, Mathematics etc.).

During the four semesters of our programme you will have the opportunity to shape your individual profile while at the same time building the basis for a successful international career, whether in academia or in industry.


Emphasis/Curriculum
The Master programme in Computer Science has a very flexible curriculum. There are few mandatory subjects and a lot of electives. It is also a very practical program. In addition to lectures and tutorials, students will complete two seminars, one or two projects and the master thesis.
First of all, students have to choose one or two key courses. Key courses are courses which introduce the students to the research areas represented at the Department of Computer Science. The following key courses are offered:
Algorithm Theory
Pattern Recognition
Databases and Information Systems
Software Engineering
Artificial Intelligence
Computer Architecture
After that, students can specialise in one of the following three areas:
Cyber-Physical Systems
Information Systems
Cognitive Technical Systems

We believe that it is important for computer science students to get a basic knowledge in a field in which they might work after graduation. Therefore, our students have the opportunity to complete several courses and/or a project in one of the following application areas:
Bioinformatics
Educational Sciences
Geosciences
Cognitive Sciences
Mathematics
Medicine
Meteorology
Microsystems Engineering
Physics
Political Sciences
Psychology
Sociology
Economics
In the last semester, students work on their master's thesis. They are expected to tackle an actual research question in close cooperation with a professor and his/her staff.
Practical relevance
The students and part of the faculty members come from all over the world and create an international atmosphere which strengthens the cross-cultural skills of each student.

During the team project and the master's thesis students are involved in the current research of the Department.
Admission/Entrance requirements
Total fees approx.: 
€ 620 for EU nationals, € 6620 for non-EU nationals
Admission requirements:
Bachelor's degree in computer science, math, or in a closely related field. Very good command of mathematics and theoretical computer science (e.g. differential equations, linear algebra, analysis, formal languages, formal grammars, Turing machines, decidability, complexity theory, logic, automata, algorithms and data structures, operation systems, computer networks, computer architecture).
English language proficiency level C1 (= IELTS 7.0, TOEFL 95 or Pearson PTE Academic 65).
Languages
| | |
| --- | --- |
| Language(s) of instruction: | English |
| voluntary: | German |
| Going abroad: | possible |
Although some of the elective courses are taught in German, it is perfectly possible to study the MSc. Computer Science programme completely in English.
Student services
A strong network of staff members comprising tutors, mentors, study advisors and the program co-ordinator guarantees a close and personal counselling for each and every student.
This process starts with the first inquiry of an interested candidate and does not end with the graduation. Our alumni are welcome to keep in touch.
Lecture recordings
Many lectures are recorded and made available to students online so they can revisit and listen to the lecture once they have missed a class or when they are preparing for the exam.
Information material
Order information material from Albert-Ludwigs-Universität Freiburg. The given data is transmitted only to this educational provider and, of course, not given to a third party.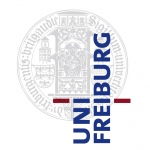 Organisation
In 2017 the University of Freiburg was listed 4th in the Thomson-Reuters Innovation Ranking (Global University Ranking).
Besides its excellence in research and teaching, the scholarly diversity is above all what attracts so many students to Freiburg`s Alma Mater. The University of Freiburg consists of 11 Faculties, which offer degree programmes in theology, mathematics, physics, biology, chemistry, pharmacy, geo sciences, forestry, computer science and microsystems engineering. The university library holds more than two million volumes as well as multimedia facilities and is open 24/7.

All students have the opportunity to join the General University Sports Association, which offers 35 different kinds of sports. Besides the university, quite a number of other institutes of higher education can be found in Freiburg. The State College for Music, the College of Pedagogy, and the Catholic and Protestant Colleges of Social Pedagogy offer their services in teaching and research. There are also highly esteemed research institutes situated in Freiburg, including five research institutes of the Fraunhofer Society and two Max-Planck Institutes.
Studying in Freiburg
Freiburg is one of the most beautiful and attractive cities in Germany. It is small enough to make you feel at home, but at the same time it is big enough to be lively and international. The city has approximately 200,000 inhabitants.

Its history reaches back to the Middle Ages which one becomes very aware of when strolling the small lanes of the old part of the town. Freiburg offers a wide range of cultural attractions, such as theatres, concerts, ballet, modern dance, music festivals, all kinds of museums, exhibitions, etc. Moreover, there is a broad and varied choice of clubs, bars and restaurants in Freiburg. Freiburg is located in the south-western Germany at the western edge of the Black Forest.

Due to the wide climatic range, extending from Germany's warmest region in the valley of the river Rhine close to the alpine timberline, the versatile landscape and the picturesque city centre, Freiburg is one of the most popular tourist destinations in Germany.
Course guidance
Ursula Epe
+49 761 203 8340
Contact
Albert-Ludwigs-Universität Freiburg
Technische Fakultät
Georges-Köhler-Allee 101
79110 Freiburg
Germany
Map
Phone:

+49 (0) 761 / 203 - 8340

Fax:

+49 (0) 761 / 203 - 8057

E-Mail:

Web: