Anzeige
Master in Applied Data Science
Organisation:

Typ:

Full-time

Certificate:

Master of Science (M.Sc.)

Duration:

4 semester(s)

City, country:

Frankfurt am Main, Hesse, Germany

Programme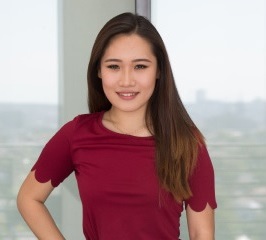 The
MSc in Applied Data Science
is a response to the recent demand for business savvy data scientists with the collaborative skills to match. Our students will gain hands-on experience in solving real-world data science problems with our prominent industry partners, including Commerzbank and PwC, and will be equipped with the technical skills, business domain knowledge, and critical judgment to navigate the modern data ecosystem. Our students will master core data science and machine learning concepts, as well as the art and science of problem decomposition and solving. They will be able to identify business needs and wants, as well as problems, and propose relevant solutions using machine learning tools and by applying sophisticated statistical techniques. To do this, they will collect, transform and visualize data, create data models, as well as run predictions and simulations.
In a nutshell: The Frankfurt School of Finance & Management Master in Applied Data Science Programme provides the skills required to recognise and meet the data science wants of contemporary business, across-function and with an understanding of the connected ethical ramifications.
Careers and ideal Candidates
On completion of the Master in Applied Data Science you will be qualified to connect the dots for businesses. These companies, including the Big Four, are seeking experts who understand specific wants and needs and can provide relevant solutions for genuine business transformations. Job opportunities will include but not be limited to Data Analyst; Business Analyst; Data Visualisation Engineer, Internal Data Science Consultant and new roles in all sectors that are experiencing digital transformation.
Our pre-experience Master programme is designed for students with an interest in developing cross-functional problem decomposition and solving skills by applying machine learning technology and data science, as well as business domain knowledge and critical judgment to navigate the modern data ecosystem.
Curriculum
Semester 1
Quantitative Fundamentals
Algorithms & Data StructuresIntro to Data Analytics
Intro to Data Analytics in Business
Computational Statistics & Probability
The Language of Business
Semester 2
Databases and Cloud Computing
Machine Learning 1
Machine Learning 2
AI & Humanity: The Ethics of Data Science
Guided Studies in Financial Management

Semester 3
Strategy Performance & Management
Deep Learning
Natural Language Processing
Cooperation Company Project
Semester 4
Entrepreneurship Accelerator/ Study Abroad
Electives*
Capstone/Thesis
*Electives:
Finance
Behavioural Economics
Blockchain Technology, From Data to Insights
Requirements
BSc degree with a focus on mathematics, statistics, logic, or computation. Alternatively, non-quantitative degree, supplemented by official results obtained via the GMAT, GRE or FSAT
Excellent written and spoken English (TOEFL - 90 iBT, or equivalent)
Successful participation in our admissions interview
Tuition Fee:
EUR 33.000,-
Early Bird Discount (EUR 2.000,- discount) - March 31 2022
Languages
| | |
| --- | --- |
| Language(s) of instruction: | English |
| Going abroad: | possible |
Study Models: 4-Semester Track (3-day Model)
The Master in Applied Data Science follows a
unique time model
that permits you to work part-time whilst pursuing your full-time Master's degree. We call this the "3-day model". Our students typically attend classes three days a week. This leaves you with three working days for self-study, language courses or part-time employment. Some lectures or excursions are organised as blocked week events.

Information material
Order information material from Frankfurt School of Finance & Management. The given data is transmitted only to this educational provider and, of course, not given to a third party.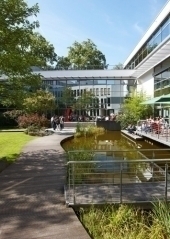 Full-/Part-time
The Frankfurt School is one of the most active German business schools in terms of research. With its practical and research-based orientation it regularly achieves top positions in various rankings. The Frankfurt School of Finance & Management features one of Germany's largest business administration faculties. Its professors work hand in hand with policy-makers and executives to offer tailor-made solutions to topical questions. Research findings from the five departments are employed in leading corporations, the finance sector, in politics, and on development issues. Members of our faculty frequently comment on topical issues in all media.
Contact
Frankfurt School of Finance & Management
Adickesallee 32-34
60322 Frankfurt am Main
Germany
Map
Phone:

Fax:

+49 (0) 69 154008-728

E-Mail:

Web: