Organisation:

Typ:

Full-time and Part-Time

Certificate:

Master of Business Administration (MBA)

Duration:

2 semester(s)

Certificate:

Master of Business Administration (MBA)

Duration:

4 semester(s)

City, country:

Mannheim, Baden-Württemberg, Germany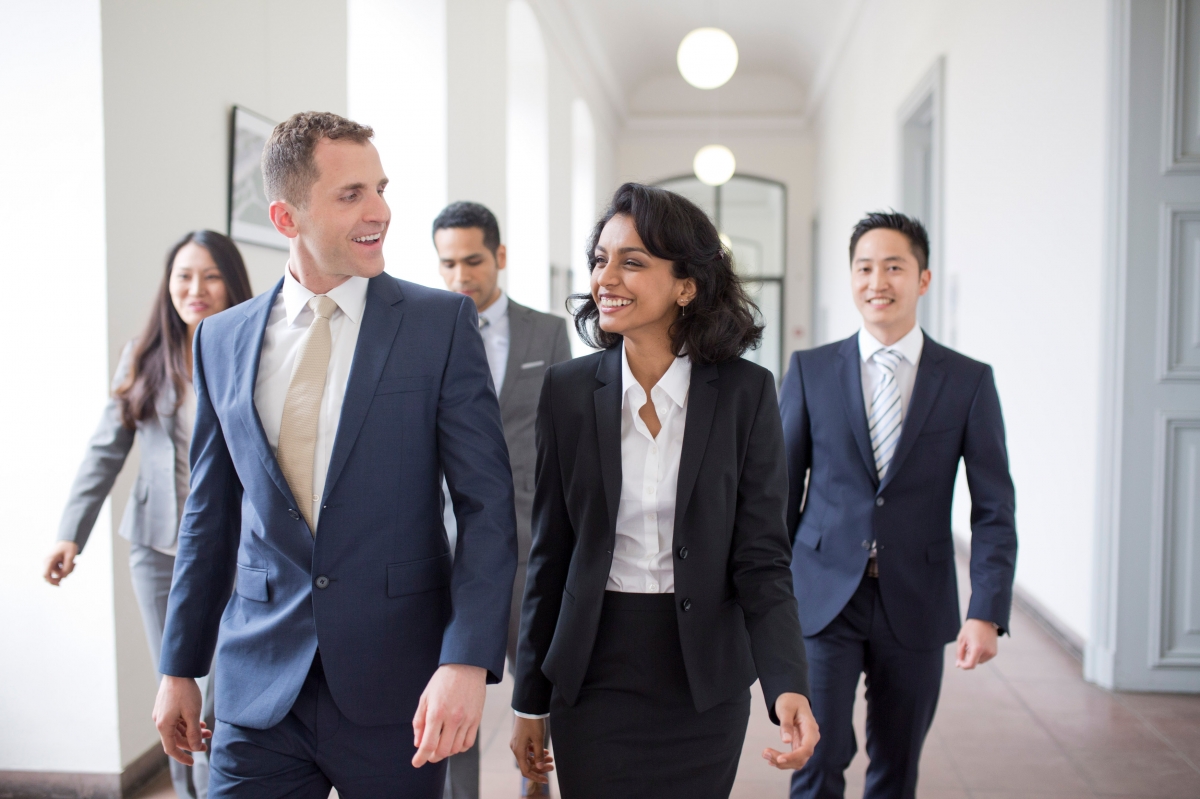 Programme
The English-language Mannheim MBA pursues a clear objective: To prepare future managers for international top positions. Instead of giving students another one-for-all MBA, the Mannheim MBA allows students to personally round off their qualification profile. Participants of the Mannheim Full-Time MBA can complete the program either in 12 months or prolong their MBA experience by three months and use this additional term for an exchange with one of our renowned partner institutions abroad or an internship at a globally leading company.


Besides choosing to study abroad, participants can adjust their education experience by picking courses which best fit their individual requirements. Apart from the mandatory core courses, which convey fundamental business knowledge in the first two terms, the students have the opportunity to select elective courses. For example, participants may choose to enroll in Innovation Management, HR Management and Logistics, amongst a variety of other courses. Further, an integral part of the curriculum is the training in soft skills, which are essential to people in leadership positions. Participants, for instance, attend courses and workshops on such topics as "Intercultural Competence" and "Presentation Techniques".


To further deepen the team-working skills and intercultural understanding of our students, the program places great emphasis on the company and social projects, which form part of the curriculum. Students complete these projects in Multi-Competence Teams, bringing together individuals from different national and professional backgrounds. Mannheim Business School is particularly proud of the social projects, which enable our students to support the local community.


The Mannheim Full-Time MBA at a glance:
Two different options concerning program length
Comprehensive business knowledge covered in 12/15 months
International classmates and an international environment
Research and teaching at the highest international level
Career coaching and personal development
Practice-oriented content
Strong company network
Excellent career prospects
Tuition fee: € 39,500
The Mannheim Part-Time MBA program is designed for high-achieving young professionals who wish to pursue a world-class MBA without leaving their jobs. The 24-month program provides participants with a minimum of 3 years of work experience with the skills and tools they need for positions in international top management. Participants benefit from our world-class faculty as well as from an international learning experience: the program includes two international residencies at renowned Asian and North American partner business schools.


The Mannheim Part-Time MBA offers a profound general management education combining readily applicable business know-how with an interactive, team-oriented approach to education. In addition, soft skill training, team building and coaching sessions will accompany participants throughout the program.


The Social Sustainability Project and the Business Master Project are integral elements of the program and allow participants to get hands-on experience by putting their newly acquired knowledge into practice.


The Mannheim Part-Time MBA at a glance:
Two-year study program (modular format)
Fully taught in English
Program start in September
Tuition fee: € 39,500
Nina Landauer
Program Director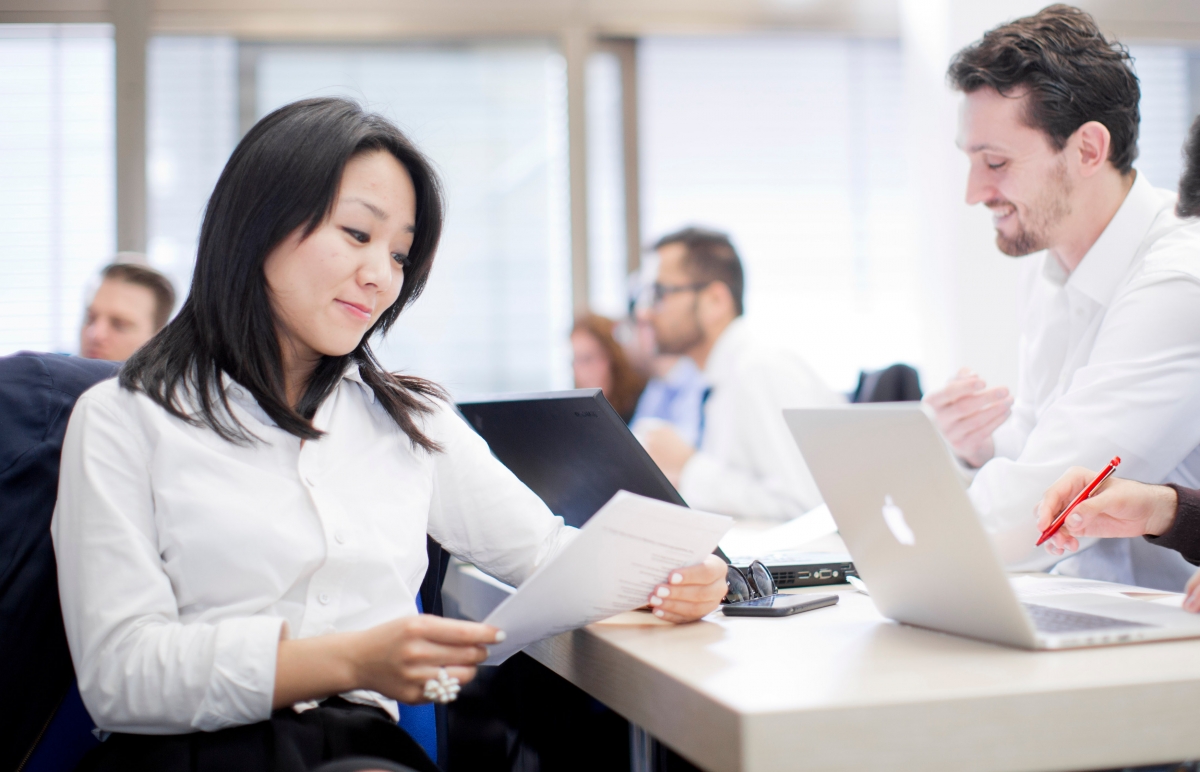 Target audience
Every year, Mannheim Business School welcomes bright and ambitious individuals from all over the world - come and join them!


All our participants are high-potential candidates, with distinct leadership potential. After graduation you join an elite circle of business experts by becoming a member of the Mannheim Business School Alumni Association.


Building the Right Skills
Throughout your time at Mannheim Business School you can take advantage of various career and placement services. In preparation for your job search, you benefit from services ranging from CV checks to soft-skill courses and workshops.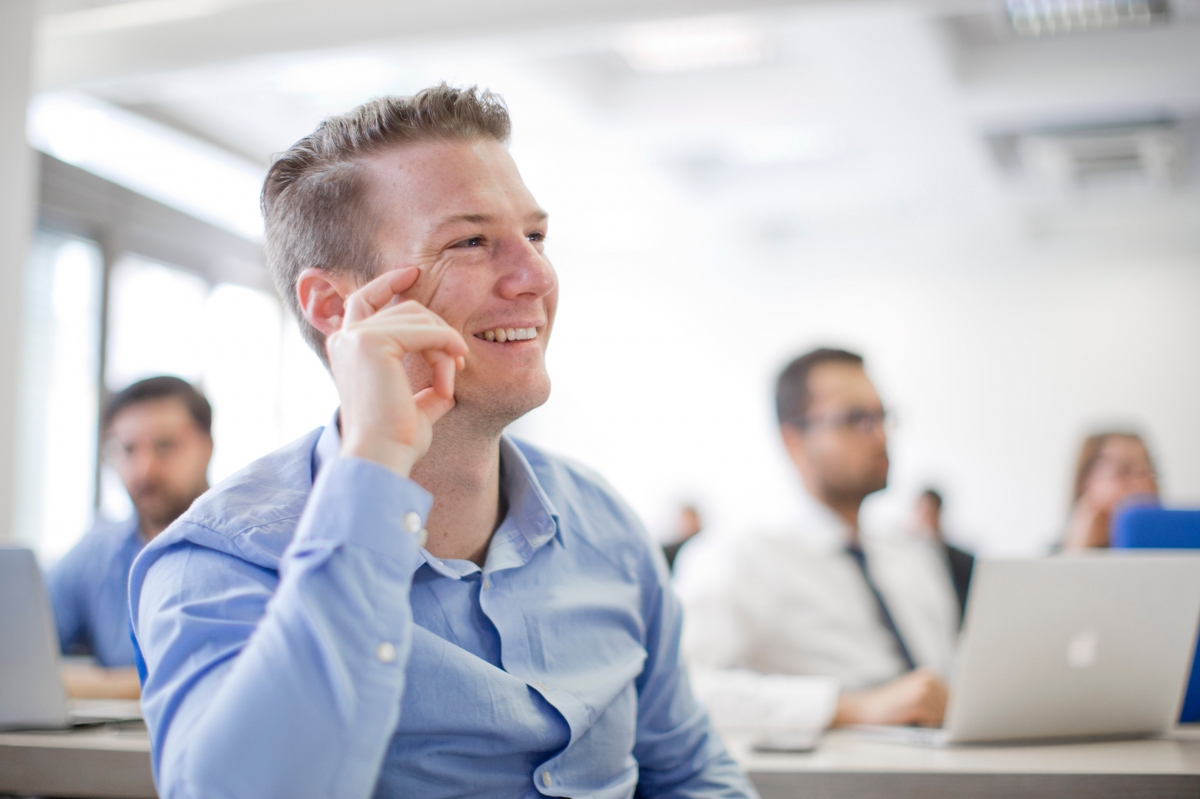 Emphasis/Curriculum
Term 1: Core Courses
Decision Analysis & Business Statistics
Decision Analysis
Financial Accounting
Marketing
Corporate Finance
Organizational Design & Change Management
Macroeconomics for Open Econonmies
Additional soft skill courses at Mannheim:
Team Building
Leadership/Entrepreneurship
Intercultural Competence
Presentation Training
Project Management
Time & Self Management
Term 2: Core Courses
Fundamentals of Information Systems
Strategic Management
Ethics and Corporate Social Responsibility
Managerial Accounting
Term 2 + Term 3: Elective Courses
Innovation Management
HRM Elective
Valuation
Negotiation
Corporate Law for Managers
International Marketing
Consumer Behaviour and M.R. Techniques
Operation Management
International Strategies
European Taxation
Corporate Mergers and Restructuring in the U.S. and Europe
Cross-cultural Management
Global Information Management
States and Markets
Logistics
Leadership
Term 4: The Company Project
Practical relevance
The Company Project
In the last term of your MBA, you will apply the knowledge you have acquired in a challenging company project: Together with a team of fellow participants you will act as consultants for an international company. The teams conclude term four with a master thesis.


Your company project can be a new venture, a major corporate innovation, or the development of a business strategy for a multinational corporation. Well-known companies will approach you and ask you to propose a solution to an existing business challenge.


The part-time format includes two international study trips.
Admission/Entrance requirements
Application requirements:
At least a Bachelors Degree or equivalent
Work experience (min. 3 years after first degree)
Leadership potential
Internationality
TOEFL (iBT 100)
GMAT (min. 600)
Fees:
Full-Time MBA: € 39,500. In addition to the tuition fee, an application fee of € 130 is charged.
Part-Time MBA: € 39,500. In addition to the tuition fee, an application fee of € 130 is charged.
Languages
| | |
| --- | --- |
| Language(s) of instruction: | English |
| voluntary: | German |
| Going abroad: | possible |
Information material
Order information material from Mannheim Business School. The given data is transmitted only to this educational provider and, of course, not given to a third party.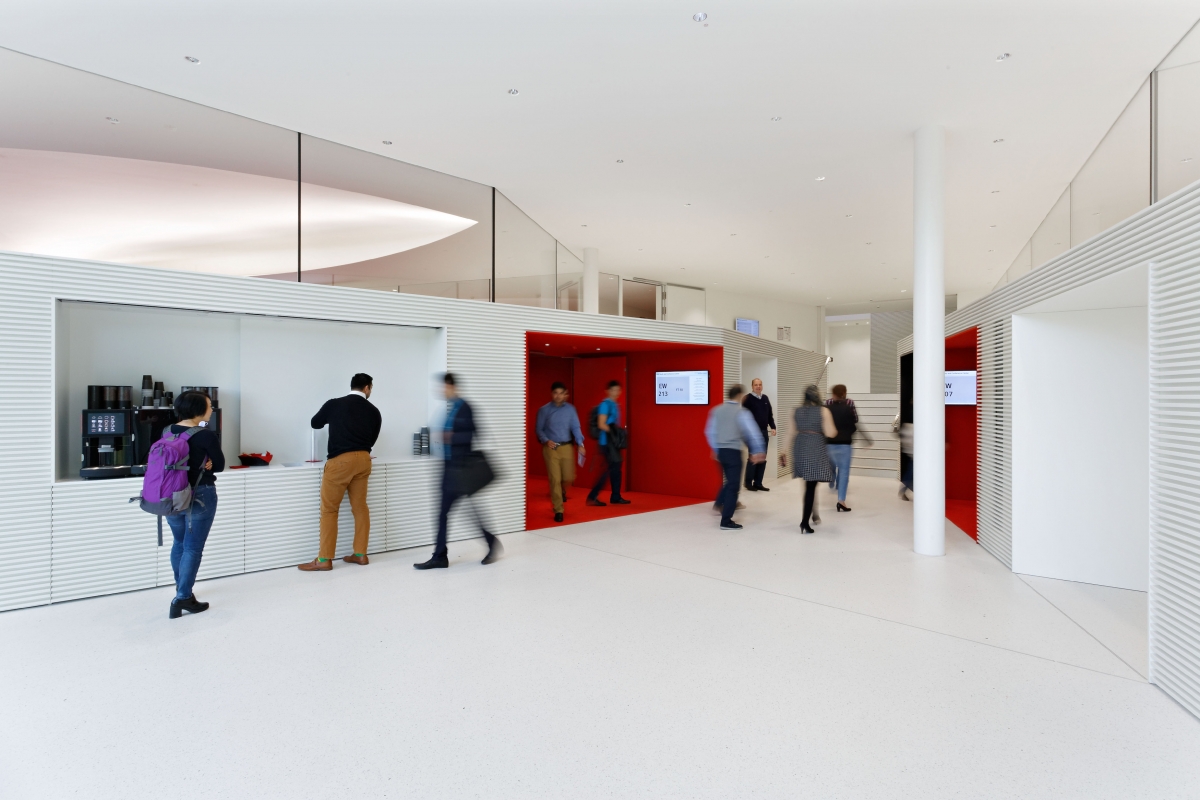 Organisation
Mannheim Business School is one of Europe's leading institutions for business education. Together with the University of Mannheim and its faculty of business administration, we offer a holistic program portfolio, ranging from undergraduate degrees to postgraduate studies, making us a perfect partner for life-long learning. At Mannheim Business School, you receive world-class and comprehensive business education from an internationally-recognized faculty. All professors are experts in their research fields, with strong ties into different industries and business networks. In addition, Mannheim Business School regularly invites experienced executives from international companies as well as faculty from partner institutions to share their insights. No matter what kind of degree or mode of study you plan to pursue, you can rest assured that all of the programs offered by Mannheim Business School are taught at the highest international level.
Studying in Mannheim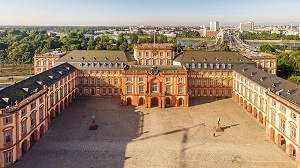 While Mannheim and the surrounding Rhine-Neckar Metropolitan Region are perhaps not as well known as other German cities, the area has a long industrial heritage and appeals through its diverse natural beauty.
Mannheim's vibrant cultural life together with an abundance of recreational opportunities makes it an exciting place to live. The Palatinate, Germany's largest wine-growing region, Heidelberg with its romantic flair, and the Odenwald 's many castles are close to the city and a highlight for tourists. Frankfurt, the financial hub of Germany, and its international airport can be reached in less than an hour.
Course guidance
Admissions Manager Mannheim MBA
Contact
Mannheim Business School
L 5, 6
68131 Mannheim
Germany
Map
Phone:

Fax:

+49 621 181-1278

E-Mail:

Web: